The richness of Cuba's culture is reflected in its many museums, most of which are found in Havana. The city has a number of interesting museums to visit. Most of city's museums are found in beautiful colonial homes and buildings. El Museo Numismático displays rare coins. El Palacio de Bellas Artes Museum has a large collection of fine works by Cuban artists and works of art from Europe. El Museo de la Revolución in the presidential palace has exhibits on Cuban history and a full account of Cuba's revolution. El Museo de Ciencias or Museum of Science is also worth visiting. Across from the university in Vedado is the Museo Napoleónico. The building is more impressive than its exhibits. These are a few of the most popular museums in Havana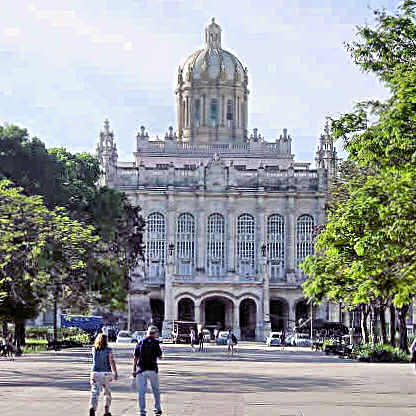 There are other museums in other large towns and cities. Be sure and visit the Ernest Hemingway Museum seven miles southeast of Havana in the suburb of San Francisco de Paula. The house is just the way it was when Hemingway lived there. It is full of original furnishings and possessions.
* For an additional list of Havana's museums see:
Cuba has many excellent artists. There is an abundance of art galleries found in Havana. There are usually more than 20 exhibits at any one time around the city.
For information about exhibits and galleries see: