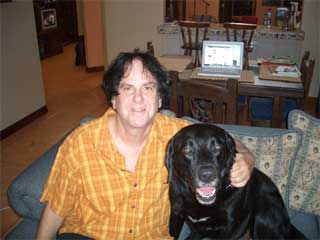 Christopher Howard has lived, worked and played in Latin America for almost 50 years. His love for this part of  the world is so great that he became a citizen of Costa Rica.
In 1998 he wrote and published the first edition of his visionary guidebook, Living and Investing in the New Cuba – a glimpse into post embargo Cuba. He also authored and published the one-of-a-kind Official Guide to Cuban Spanish for future residents, tourists and investors in the country.
Now Christopher and his team of experienced bilingual travel experts are offering exploratory tours to Cuba to learn what this sleeping giant of a country is all about.
During the time Christopher has lived and traveled in different Latin American countries, he has had the opportunity to gather a plethora of information about all aspects of the area. Therefore, It is not surprising that he has first-hand knowledge and insight into all aspects of Latin America's culture and its people. Because of his expertise, he is a frequent lecturer at numerous seminars about the region.
Mr. Howard has an extensive foreign language background, having earned a Bachelor of Arts in Latin American History and an advanced degree in Spanish from the University of California. He also has credentials to teach Spanish at all levels from California State University, San Francisco.
He  was the recipient of scholarships for graduate study at the University of the Americas in Puebla, Mexico and the Jesuit University of Guadalajara, Mexico in conjunction with the University of San Diego, California. In 1985, he founded a successful language institute in San José, Costa Rica. Mr. Howard has written five foreign language books including the one-of-a-kind best seller Christopher Howard's Official Guide to Costa Rican Spanish. His books are the only language guides that have all of the local Spanish slang in English for their respective countries.
Christopher  has worked as a paid consultant for National Geographic Magazine, published articles and columns in Costa Rica Today, Escape Artist.com, Costa Rica Outdoors, Inside Costa Rica, QCostaRica, AM Costa Rica, Costa Rica's and Panama's foremost real estate magazine Casa Galeria and in various publications about living, investing and working abroad. In the past Mr. Howard has also served on the Board of Directors of the Association of Residents of Costa Rica (ARCR).
Due to a multitude of requests from the readers of his guidebooks, in 1997 Christopher Howard began to offer relocation and retirement tours to Costa Rica. Since then he has personally introduced 1000's of people to this country through his guidebooks, one-of-a-kind tours, seminars and private consultation services. Please see www.liveincostarica.com for information about his unique tours. 
His latest venture is exploratory tours to Cuba (see this website for all of the details)
.